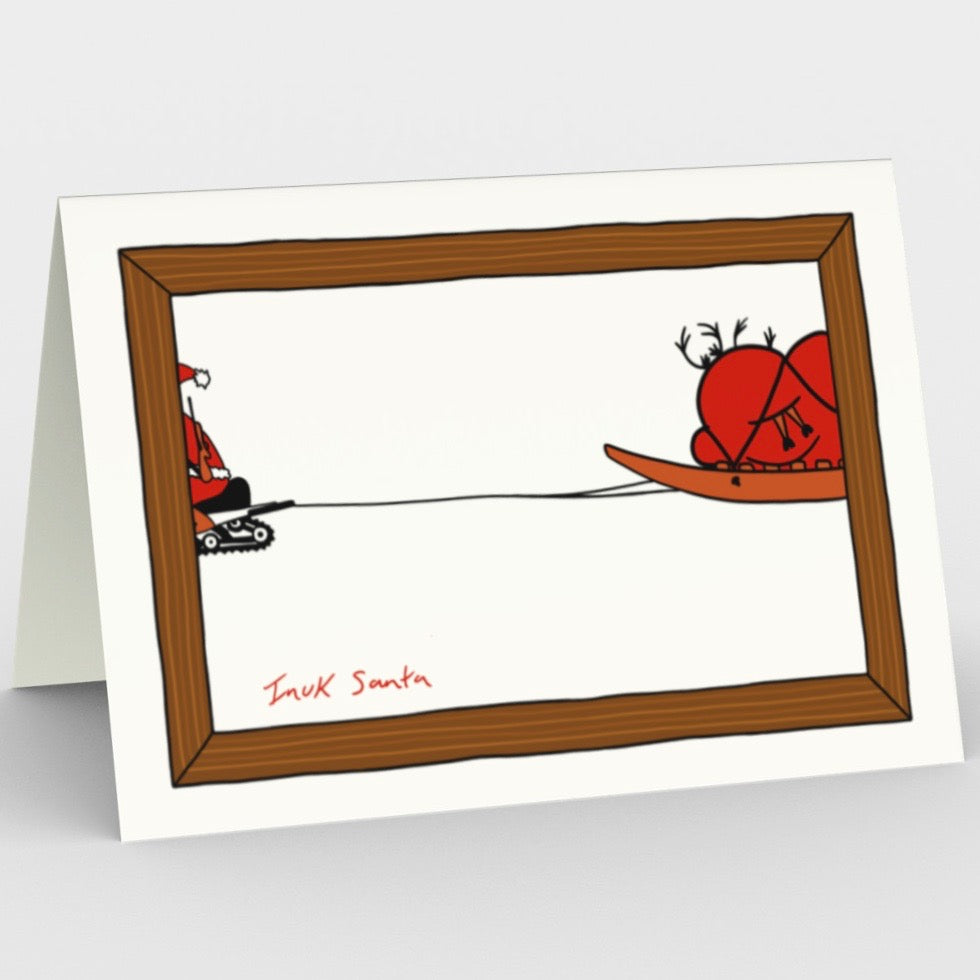 INUK SANTA (SET OF 3 CARDS)
Regular price $15.00 $10.00 Sale
Inuk Santa - reimagining the classic image of Santa as an Inuk hunter as befits his home in Inuit Nunangat. 
Set of 3 cards with envelopes, printed on the outside, blank on the inside. Satin finish that is resistant to finger prints and scuffing. FSC certified paper.
Designed in NUNAVUT. Shipped from CANADA.