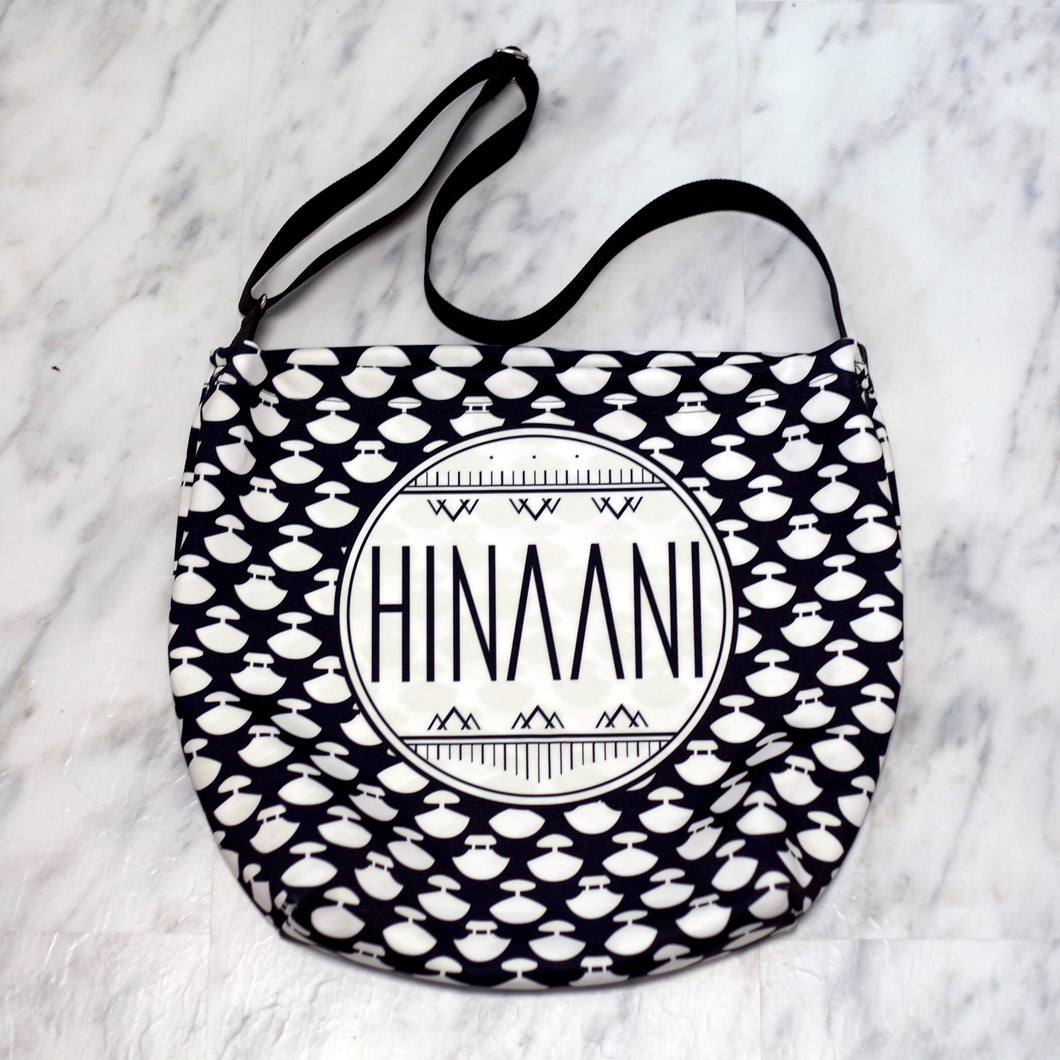 HINAANI PUUQATTAQ
Regular price $40.00 Sale
Classic black and white ulu pattern on inside and outside, with an adjustable strap, and featuring the Hinaani logo on one side.
Soft double knit neoprene fabric shell stretches and holds as you fill it with your ulu, mitqutit, and taquaq.
92% polyester, 8% spandex.
Machine or hand wash with cold water. Tumble dry regular or hang to dry. Do NOT bleach.
For sizing and shipping info please check the links above or contact us.
Designed in NUNAVUT. Made in Canada.